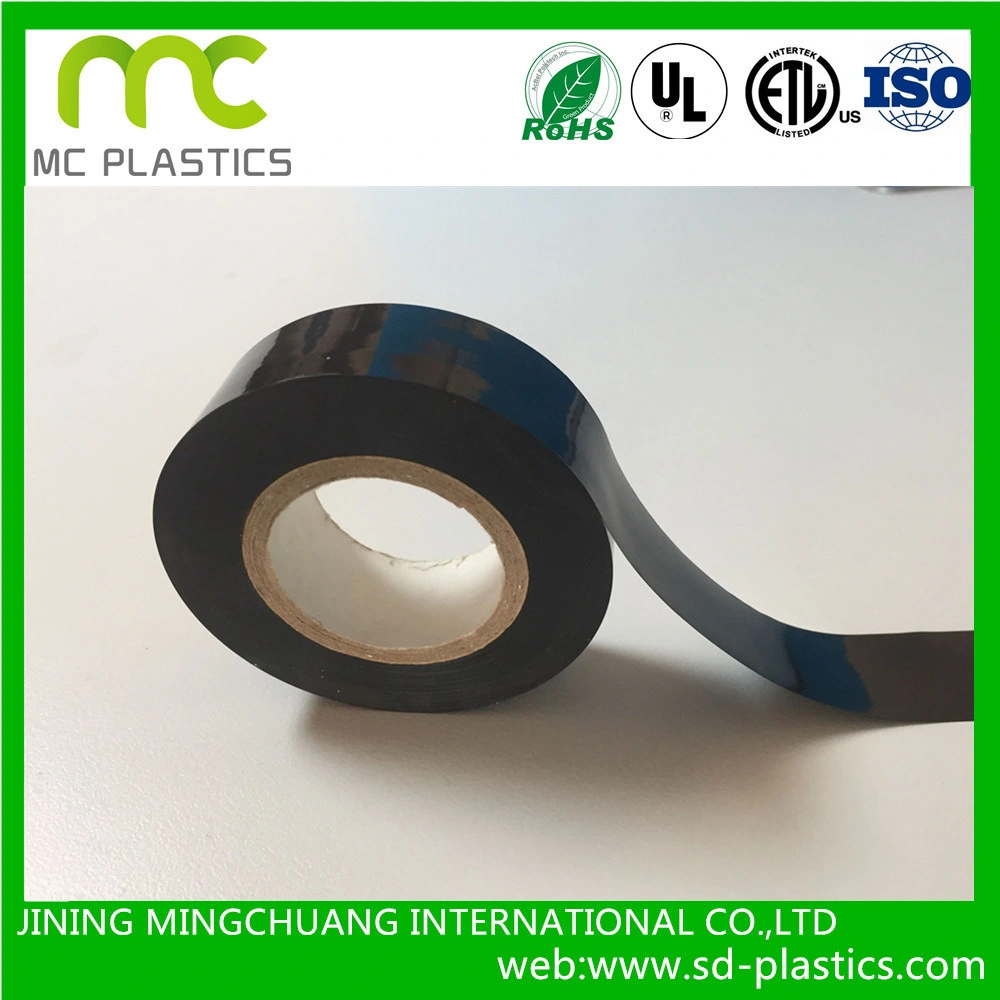 Product Description
A: Material
:

Backing material is calendering PVC film , then coated with solvent rubber pressure sensitive glue.
B: Features
: Electrical ,flame-retardant, Easy to tear,strong fixation,water-proof ,Insulation ,Auti-corrosion/acid .
C: Application
: Wire and pipe wrapping an bandaging, electrical wire, cable winding ,ducting sealing ,underwater cable insulation.electrical engineering, common sealing, joining or affixing.
D: Packaging:
Individual by poly bag. Carton and pallet. Can print customer logo label and barcode in paper tube and carton .
E: Physical properties:
| | | | | | |
| --- | --- | --- | --- | --- | --- |
| | Thickness(mm) | Tensile strength(KN/m) | Elongation(%) | Voltage breakdown(kv) | 180 peel strength |
| PVC electrical tape | 0.13-0.19 | 2.0-2.5 | 150-180 | 4-7 | 180 |
| PVC water-proof electrical tape | 0.18-0.22 | 2.1-2.8 | 100-180 | 5-7 | 180 |
| PVC electrical wrapping tape | 0.13 | 2.0 | 140 | 5 | 250 |
| PVC ground wire marking tape | 0.13 | 2.0 | 150 | 4 | 200 |
| PVC insulating tape | 0.13-0.18 | 2.0 | 180 | 5 | 200 |